CLIA Introduces New Features and Announces More Speakers for Cruise360 Australasia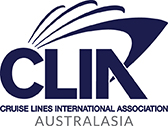 Cruise Lines International Association (CLIA) Australasia has announced some new features for this year's Cruise360 Australasia conference, with the event to include interactive discussions and workshops as well as a range of keynote addresses from international cruise executives.
Managing Director Joel Katz said delegates would now have a choice of educational breakout sessions, designed to help boost their business.
"The workshops will cover topics integral to the success of cruise travel agents, such as marketing to millennial travellers, using social media to grow a business and leveraging personal branding," Mr Katz said.
Mr Katz also announced two new international speakers for the Sydney event, which will be held at the new Hyatt Regency Sydney on August 25 2017, followed by an inspection of the latest addition to P&O Cruises' fleet, Pacific Explorer, the following day.
Seabourn's recently appointed Senior Vice President Global Sales and Marketing Chris Austin will share his passion for the luxury travel category and his knowledge of trade issues during one of the workshops.
Meanwhile, Senior Vice President Commercial Port Operations and International for Carnival Cruise Line Terry Thornton, who oversees ship deployments in Australia and China, will also join the Cruise360 line-up.
Popular radio host and business commentator Ross Greenwood will return as MC of Cruise360 2017, providing insight into the impact of cruising within the broader Australian business environment.
As previously announced, CLIA Australasia will feature a keynote address from Group President of Princess Cruises and Carnival Australia Jan Swartz, who will examine the future of the cruise guest experience. Ms Swartz will share her perspective on how the experience is evolving and how cruise lines are adapting their products to meet the changing demands of the consumer.
Azamara Club Cruises President and CEO Larry Pimentel will deliver the afternoon keynote address. Voted the number one cruise line executive on social media, Mr Pimentel will share tips on how to leverage social media to tell a story and grow a business.
Cruise360 is the biggest cruise industry trade conference in the region, attracting hundreds of travel agents and travel agency owners, as well as cruise lines, ports and destination representatives, industry suppliers and CLIA executive partners.
Early bird tickets are still available at www.cruising.org.au although CLIA has warned spots are filling fast, with interest from travel agents already surpassing 2016 levels.