Lisbon to host Seatrade Cruise Med 2018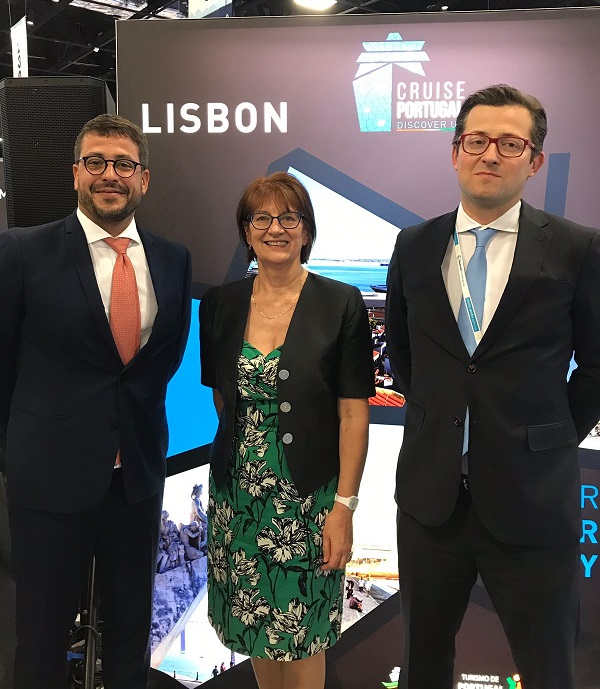 The cruise industry came together during a special event held as part of Seatrade Cruise Global, celebrating the fact that MedCruise member port of Lisbon will be the one to host Seatrade Cruise Med event on 19-20 September 2018.
During this exclusive party, all guests had a first class opportunity to network with those serious about the future of cruise in the Med and its adjoining seas, while at the same time sampling local cuisine and getting closer to the exciting Portuguese culture.
For many years the port of Lisbon has been investing in the cruise business, and today, with the new cruise terminal together with the modern and vibrant city, Lisbon has become a must-see cruise destination capable of satisfying the most demanding cruiser.
This September, Port of Lisbon Authority will host more than 4.000 participants during the days of the exhibition and conference, where exhibitors from all around the world come together, showcase their products, demonstrate exciting new innovations, discuss on the latest trends and topics affecting the region, while at the same time enjoying an exciting social programme.
As in previous years, MedCruise members will be actively present in the event, exhibiting inside MedCruise Pavilion and dynamically promoting "Cruise the Med" culture.