More Kiwis Cruising according to Cruise Lines International Association (CLIA) Australasia's 2017 New Zealand Source Market Report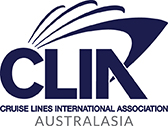 A record 98,000 New Zealanders sailed the world's oceans on a cruise holiday in 2017 with a 8.7 per cent leap in passenger numbers, as the country continues to rank as one of the world's fastest growing cruise markets, according to Cruise Lines International Association (CLIA) Australasia's 2017 New Zealand Source Market Report.
Releasing the report in Auckland today, CLIA Australasia Managing Director Joel Katz said, "New Zealand continues to outperform many other more established cruise markets, in percentage terms well ahead of the USA, Europe, and the UK and Ireland.
"Over the past 10 years, New Zealand ocean cruise passenger numbers have risen by an average of 14.7 per cent a year. With two thirds of Kiwi cruise travellers choosing to cruise close to home, it's clear that cruising is continuing to grow in popularity as more capacity is being deployed in the region.
"With 109 new cruise ships set to be delivered between 2018 and 2027, New Zealand is well positioned to reap the rewards of increased local deployments, as long as infrastructure constraints can be addressed and the tax burden on cruisers and the industry does not become too onerous.
With many of these local cruises calling at the regional ports around the New Zealand coastline, local communities benefit from the injection of valuable tourist dollars and cruise line expenditure into the local economies."
Other key findings include:
• The South Pacific maintained its place as the most popular destination for Kiwi cruisers with the region attracting one in almost three of the nation's ocean cruise passengers
• New Zealand cruises continued to be the second most popular with 24% of Kiwis choosing to cruise close to home
• The number of New Zealanders cruising in Australia experienced the largest growth in 2017 – with 13,264 cruising, up 112 per cent from 2016
• The equivalent of 2.2 per cent of New Zealand's population took an ocean cruise last year
• The most popular cruise duration was 8-14 days, with 44% of cruisers, though shorter voyages of less than 4 days once again saw the biggest jump of 150 per cent
• Age brackets remained consistent with 2016, with around 40 per cent of New Zealand cruisers under the age of 50, and about 60 per cent aged over 50
The annual source market report is based on data received from CLIA's cruise line members, which account for more than 95 per cent of the world's cruise passengers.