New Zealand Sails into Record Summer Cruise Season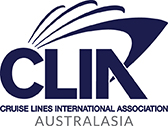 From some of the world's largest and newest ships to a flotilla of the most luxurious vessels at sea, New Zealand is sailing into its biggest and most exciting summer cruise season, according to local cruise associations.
Data compiled by Cruise Lines International Association (CLIA) Australasia and New Zealand Cruise Association shows that New Zealand is set to receive 975 port visits from 41 cruise ships this summer, including maiden visits from seven ships.
The bumper cruise season kicks off on Sunday (September 30) when the first international ship of the 2018/19 season – Princess Cruises' Majestic Princess – cruises into Fiordland National Park. During her six month maiden season, the 3650-passenger ship will make 88 visits to New Zealand ports.
Creating some excitement for expedition cruisers, Ponant's brand new 184 passenger ship Le Laperouse will make its maiden visit to New Zealand on February 14, 2019 and will be a regular visitor across the North and South Islands as it makes 41 calls to Kiwi ports during a series of itineraries between Auckland and Dunedin from February to April.
Azamara Club Cruises' Azamara Quest will make 32 calls to New Zealand ports during its inaugural season in the region, including the cruise line's maiden calls to Stewart Island, Nelson and Gisborne.
MSC's 3223-passenger Magnifica will also visit New Zealand for the first time in March, bringing some Italian glitz down under.
Luxury aficionados will be spoilt for choice with ships from Seabourn, Crystal Cruises, Silversea, Regent Seven Seas and Oceania returning to New Zealand. When Silversea's Silver Muse visits New Zealand in January and February, it will be the first brand new Silversea ship to visit the region in ten years. The luxury vessel is scheduled to make 22 calls to New Zealand ports.
Meanwhile familiar favourites from P&O Cruises, Royal Caribbean, Celebrity Cruises, Holland America, Norwegian Cruise Lines, Cunard, Carnival and Costa will return to offer a variety of sailings across the region.
Among the local flotilla, P&O's Pacific Explorer will offer her first cruise across the Tasman this November, and Pacific Aria will arrive in April for her maiden season of cruises from Auckland.
CLIA Australasia & Asia Managing Director Joel Katz said cruise-lovers were in for a treat this summer.
"New Zealanders can look forward to a parade of brand new ships as well as some beloved favourites this summer. New Zealand's coastline will be abuzz with the world's most exciting cruise ships all summer. With a total of seven ships making their maiden visit to New Zealand, including some of the newest ships at sea, there's no doubt that our region has the attention of the world's leading cruise lines and that Australia and New Zealand have stamped their place on the global cruise map," Mr Katz said.
"What's particularly exciting this summer is the range of ships headed our way. Holidaymakers will be able to cruise on all manner of ships including ultra-luxury, expedition and mega ships, while also enjoying some never-before-seen onboard features which we expect will entice a whole new generation of cruisers onboard."
New Zealand Cruise Association CEO Kevin O'Sullivan said while Auckland remained the cruising gateway with 131 ship visits, regional towns would also reap the rewards of cruise tourism in the coming months.
"With a record number of ships visiting New Zealand ports this summer, the benefits of cruise tourism will reach right around the whole coastline, seeing valuable cruise dollars flow to local communities including hotels, restaurants, cafes, tourist attractions and transport. Wherever the ships go, economic opportunity follows," Mr O'Sullivan said.
According to recent statistics, nearly 100,000 New Zealanders cruised in 2017 and cruise tourism is worth hundreds of millions of dollars annually to the local economy.