Princess Cruises Gift Cards Now Available in Select Grocery Stores Nationwide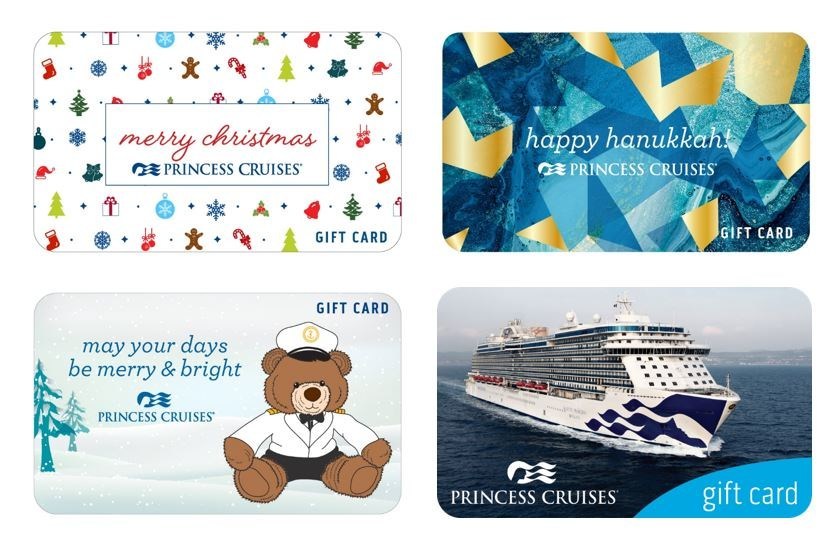 Just in time for the holidays or any special celebration, Princess Cruises announced today that it will be the first premium cruise line to distribute its gift cards through brick and mortar retail locations across the country.
The new offering is made possible by Princess' partnership with Blackhawk Network, a global financial technology company connecting brands and people through branded value solutions.
In an effort to make the gift of cruising even more accessible, gift givers can purchase Princess Cruises gift cards in more than 3,500 Kroger, Harris Teeter and Giant Eagle locations nationwide. Available in denominations between $50 and $500, cards can be used to purchase cruises or be used toward onboard products and services. Princess Cruises gift cards will be activated upon payment and checkout at these locations.
"Princess Cruises gift cards are flexible and a great gift choice to mark any special occasion and celebration," said Anil Mansukhani, vice president, onboard revenue & business development for Princess Cruises. "Through our partnership with Blackhawk Network and the retail expansion, we have opened up the opportunity for more consumers to have access to gift cards which are redeemable on our more than 700 cruises and can be used on board towards spa treatments, shore excursions, specialty dining, beverage packages, internet and photo packages and even retail, such as Effy Jewelry."
"Blackhawk continuously works to bring new and exciting brands to consumers and create more giftable experiences. We are pleased to add the celebrated Princess Cruises brand within our network," said Alex Barseghian, group VP, retail sales at Blackhawk Network. "Travel and experiences are top of mind with today's consumers, and a popular option this holiday season. Now consumers have a new premium cruise option with Princess Cruises."
Princess is also pleased to announce the release of our annual holiday e-gift cards. Holiday shopping is made easy with e-gift cards which can be purchased at princess.com/giftcard. This year more than five new original designs are available from which to choose, including cards with Christmas and Hanukkah-specific themes, Princess-branded options including Stanley the bear, and Happy Holidays greeting in the languages of some of the destinations we sail.