Miami Dolphins Cheerleaders Cruise on Board MSC Seaside and MSC Meraviglia for their Annual Photo Shoot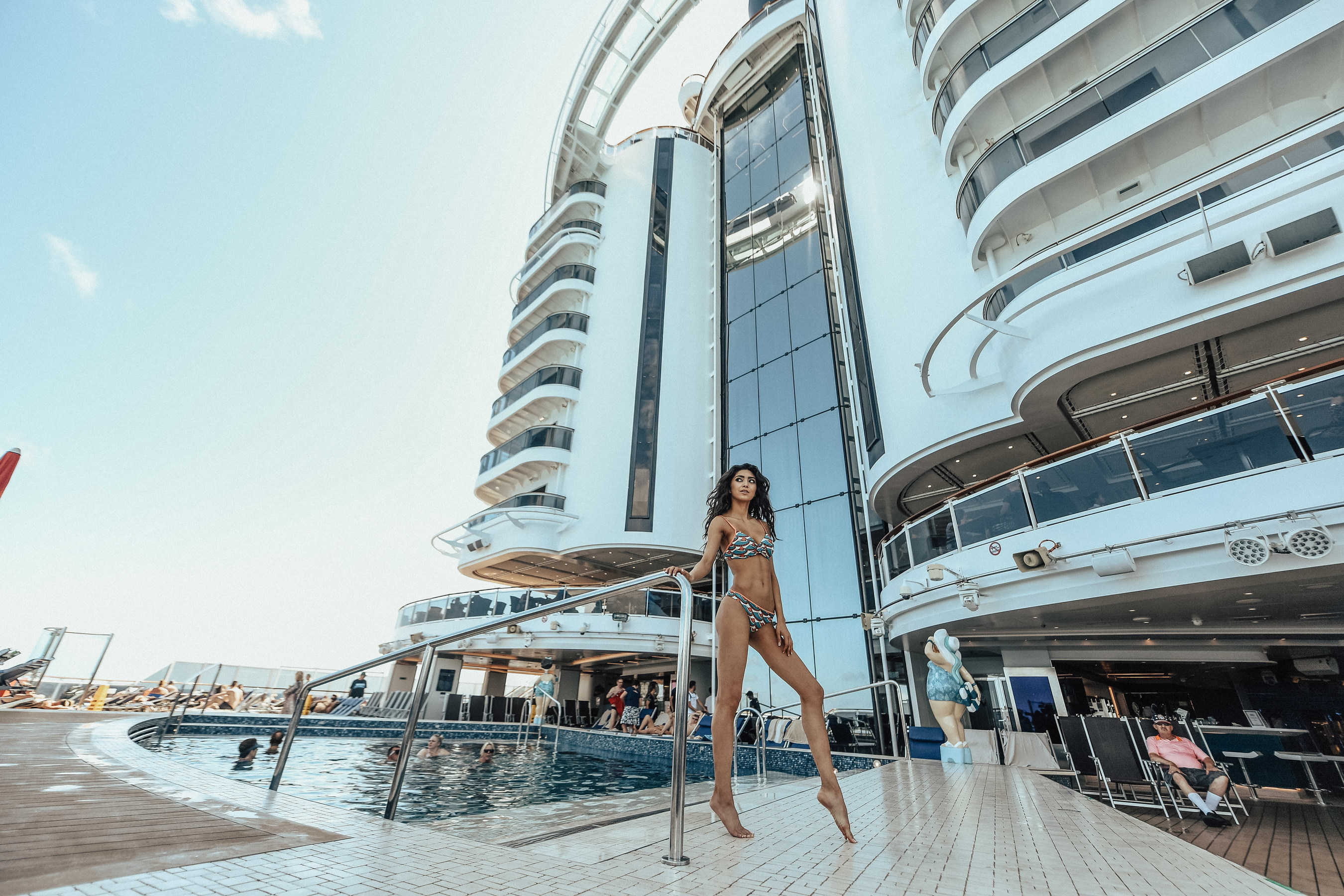 The Miami Dolphins Cheerleaders, one of the most beloved cheer organizations in the National Football League, have officially wrapped up their 2019 annual photo shoot sailing aboard MSC Cruises' innovative smart ships, MSC Seaside in the Caribbean and MSC Meraviglia in Northern Europe.
More than 13 of the Miami Dolphins Cheerleaders participated in this year's photo shoot, themed "Dance Unites the World," set to be released in Fall 2019.
This marks the second year that MSC Seaside, MSC Cruises sun-seeking ship sailing year-round from Miami to the Caribbean, hosted the cheerleaders for their annual photo shoot. The ship's iconic "beach condo" architecture and wealth of outdoor space are what the ship has become known for, ideal for vacationers looking to spend their getaways under the sun. A handful of the cheerleaders took their cruise overseas, traveling to Northern Europe on board the stunning MSC Meraviglia, the ship for all seasons, getting a preview of the ship before she arrives to North America for the first time this October.
"MSC Cruises is proud to offer its guests enriching and authentic cruise experiences both on board and ashore, which is why MSC Seaside and MSC Meraviglia served as the perfect backdrop for this year's photo shoot, which focused on immersive cultural learning," said Ken Muskat EVP and Chief Operating Officer of MSC Cruises USA. "Our partnership with the Miami Dolphins continues to be a natural fit, since both of our brands value discovery, connecting with people from all over the world, and engaging in educational and cultural experiences."