CLIA Australasia Welcomes Eden Expansion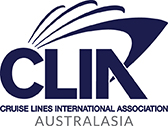 The international cruise industry has welcomed a $44 million investment in the Port of Eden on the NSW South Coast, which will help bring further growth in one of Australia's most successful regional cruise destinations.
The extension of the port's wharf in a partnership involving the NSW Government, the Australian Government and Bega Valley Shire Council, has been completed in time for the 2019-20 cruise season and will allow larger ships of up to 325m in length to visit Eden without having to bring passengers ashore by tender boats.
Visiting Eden for a tourism industry pre-season briefing last night, Cruise Lines International Association (CLIA) Managing Director Australasia Joel Katz said the wharf extension would unlock further tourism benefits for the NSW South Coast.
"There are few communities in Australia with as much passion for cruising as Eden and the surrounding Bega Valley Shire," Mr Katz said. "The efforts that local businesses, tour operators, volunteers and regional authorities have invested in cruising has resulted in excellent growth and an impressive rate of return visitation. This can only continue thanks to the new facilities now available for cruise lines."
The first cruise ship to use the wharf will be P&O Australia's Pacific Explorer which is scheduled to arrive on September 15 and will be followed by another 21 cruise ships during the upcoming season.
Other speakers at the industry briefing include Natalie Godward, the Cruise Development Manager, Port Authority of NSW, and Peter Whiter, President of the Eden Chamber of Commerce.