Amawaterways Awarded Best River Cruise Line By Virtuoso For Eighth Consecutive Year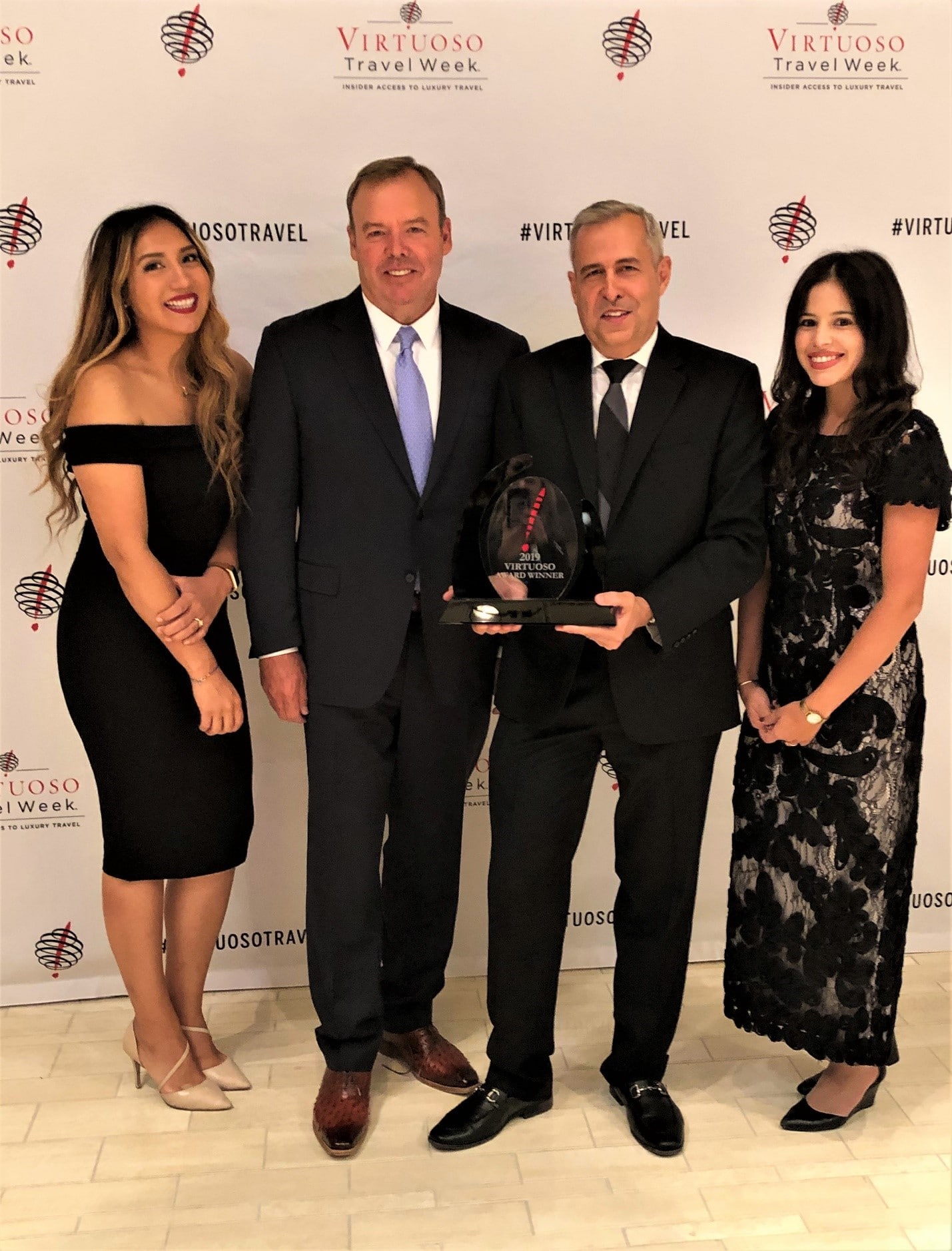 AmaWaterways proudly announced that it has been awarded "Best River Cruise Line" by the global luxury travel network, Virtuoso. This distinct honor marks the eighth consecutive year the company has been given the award, as voted on by Virtuoso's vast network of travel advisor members.
Members of the AmaWaterways sales team along with Gary Murphy, co-owner and senior vice president, sales, attended the gala dinner at the 31st annual Virtuoso Travel Week in Las Vegas and were thrilled to accept the award on behalf of the AmaWaterways family.

"We are extremely honored to be recognized by Virtuoso for our commitment to working with the travel advisor community to deliver client experiences that exceed expectations and create unforgettable memories," said Murphy, recipient of Virtuoso's 2018 Cruise Ambassador of the Year. "AmaWaterways strives to offer personal touches and human connections that make the river cruise journey invaluable for our guests, as well as our Virtuoso travel advisor partners who have played such an important role in our success."
The awards were presented at Virtuoso's Destination Showcase Dinner, honoring 18 exemplary destination, cruise and lifestyle partners on August 12 at Bellagio Las Vegas Hotel before an audience of more than 1,800 attendees. AmaWaterways was one of ten suppliers who were recognized for embodying the important word "partnership" when working with Virtuoso travel advisors to develop memorable and meaningful travel experiences for their clients.
A family-owned company, AmaWaterways has earned a reputation for transforming the river cruise industry by introducing innovative ship design, creating enriching and immersive shore excursions, and providing award-winning cuisine, fine locally sourced wine and attentive guest service. This year marked a banner year for AmaWaterways with the introduction of three new ships to its award-winning fleet, including the revolutionary AmaMagna. In addition, the company is continuing to develop tools to strengthen its valued relationship with the travel advisor community, including the newly launched live Webinar Wednesdays series, hosted by company executives and industry experts, and AmaAcademy, an interactive online education platform.