The Irrawaddy Steamer by Paul Strachan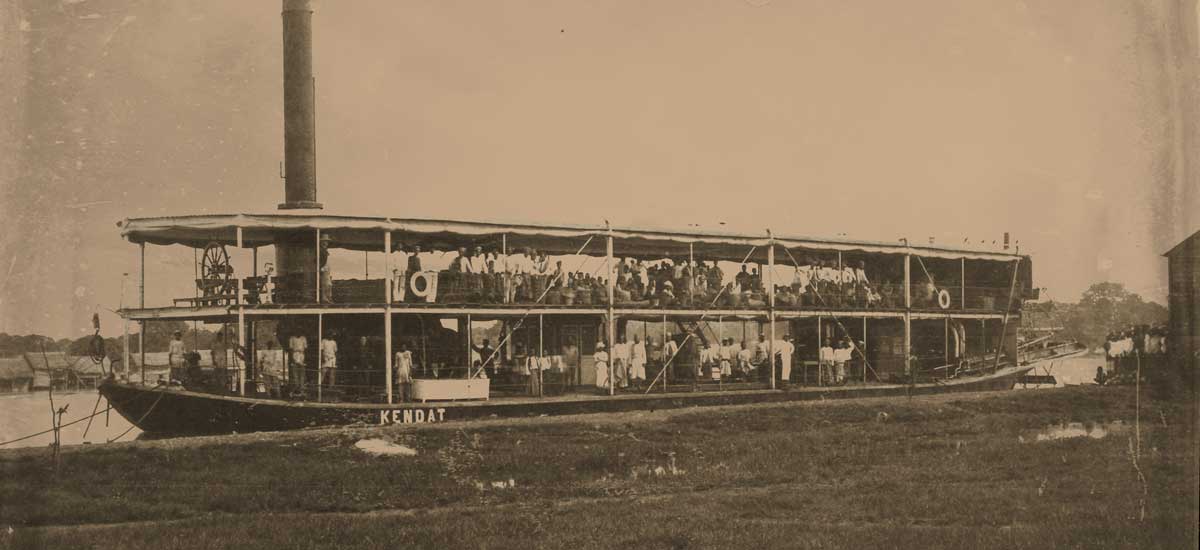 Pandaw Founder, Paul Strachan continues his series of blogs on the history of the Irrawaddy Flotilla Company and here tells the fascinating story of the evolution of the Irrawaddy steamer that had far reaching consequences for ship design at large and river navigation across the world.
By the late 1880s, the Irrawaddy Flotilla was the single most important instrument for the opening of Burma to economic development, the rule of law, and its people to the world at large. In no other country at no other time has a single transportation company come to dominate an economy and its administration to such a degree.
With over six hundred operational vessels covering just over fifty routings or services, with sixty sub-agencies in the port towns of this great riverine land, the flotilla carried the bulk of the produce of this rich agricultural land down river to waiting ships sailing off to worldwide markets, returning upstream with imported goods sought after by a prospering population.
Over six million passengers were carried each year, which represented half the population of the country. People who had never left their villages were travelling up and down river, on business, on Buddhist pilgrimage, or to attend college.
Read full story at: "https://www.pandaw.com/blog/cruise/the-irrawaddy-steamer"