Australian businesses unite for cruise revival: CLIA Australasia Launches Advisory Group to Support Return to Cruise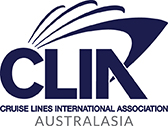 Representatives of Australia's farmers, food wholesalers, beverage providers and transport companies have joined other suppliers to support plans for a phased resumption of cruise operations in Australia.
The businesses are among thousands of Australian companies impacted by the suspension of Australia's $5 billion-a-year cruise economy, which has put more than 18,000 jobs at risk across the country.
Cruise Lines International Association (CLIA) Australasia has created a new Cruise Suppliers Advisory Group made up of businesses that supply cruise lines' on-board operations. They include representatives of farmers, food wholesalers, beverage suppliers, technical support providers, transport companies and others from the industry's supply chain.
CLIA Australasia Managing Director Joel Katz said the advisory group would meet regularly as part of efforts to ensure the industry's voice is heard by governments at state, territory and national levels.
"Many of these suppliers have been devastated by the suspension of cruise operations in a similar way to members of the travel and tourism industry," Mr Katz said. "There are farmers, winemakers and technical providers who have lost an enormous portion of their business because cruise lines are no longer able to purchase their products and services."
Select Fresh Providores Group General Manager Steven Biviano said the advisory group would support CLIA's efforts to establish a pathway towards a cruise resumption.
"Businesses need certainty so they can plan for their revival," Mr Biviano said. "For example, farmers need to know when their supply channels are likely to reopen, so they can prepare for the coming season and make decisions on the crops they sow."
CLIA has created an industry working group to assist government in creating a pathway towards a carefully managed and responsible resumption of cruise tourism in Australia.
Mr Katz said cruise lines had been working with medical experts and health authorities globally to create extensive measures to uphold health and safety in response to COVID-19, which would be used to create new industry-wide standards.
"With extensive health measures in place, we see an opportunity to plan for a carefully phased resumption of cruising, involving domestic or local itineraries for Australian residents only," Mr Katz said. "This would protect Australia from outside infection while borders remain closed and help with economic recovery for the thousands of businesses and local communities that depend on cruise tourism."
CLIA's Cruise Suppliers Advisory Group consists of initial representatives including: Michael Andrews (Andrews Meat Industries); Stuart Asplet (Geodis Australia – Transport & Logistics); Steven Biviano (Select Fresh Providores); Graeme Blackman (Inter-Marine); Alex Chrysoglou (Pegasus Supply Solutions); John Kollaras (Kollaras & Co beverage suppliers); Paul Moraitis (Morco Fresh); Paul Nelson (In2food); Mark Phelan (Bunzl); and Kerry Smith (PFD Food Services).