Bonuses for travel agents in new CLIA Australasia Rewards Program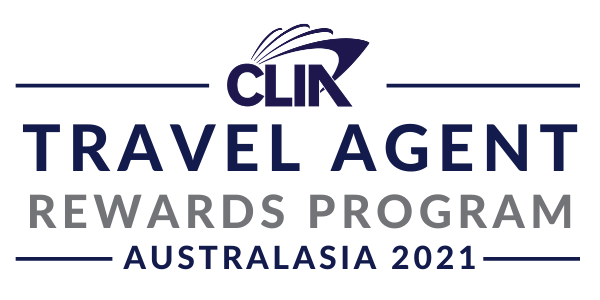 Travel agent members of Cruise Lines International Association (CLIA) Australasia can receive bonus commissions and rewards with a combined indicative value of over $1500 under a new rewards program for 2021 announced today.
The CLIA Australasia Travel Agent Rewards Program will allow agents to receive exclusive benefits when making eligible bookings with participating CLIA Cruise Lines throughout next year.
The new scheme involves an initial 21 CLIA cruise lines and will be available to all Australian and New Zealand travel agents who join CLIA or renew their membership for 2021.
CLIA Managing Director Australasia Joel Katz said the program had been designed to offer additional benefits to CLIA members during challenging times and provide a generous return on their 2021 membership investment.
"The new bonus commission and rewards available in 2021 can repay the cost of CLIA membership many times over," Mr Katz said. "This is a significant and tangible benefit from CLIA cruise lines and creates a clear advantage for those who support their professional success with CLIA membership."
Rewards will be offered on eligible bookings made with participating CLIA cruise lines between 01 January and 31 December 2021.The rewards total over $1500 in combined indicative value, paid either as extra commission, a rebate or a gift card, depending on the cruise line.
Accessible online via the CLIA Members Hub, the program's initial participants will include Aurora Expeditions, Azamara, Celebrity, Celestyal Cruises, Crystal Cruises, Cunard, Dream Cruises, Holland America Line, Norwegian Cruise Line, Paul Gauguin Cruises, P&O Australia, Ponant, Princess Cruises, Riviera Travel River Cruises, Royal Caribbean, Seabourn, Scenic, Silversea Cruises, Uniworld Boutique River Cruises, Virgin Voyages and Windstar Cruises.*
"The global pandemic has had a devastating impact on travel agents," Mr Katz said. "Together with all our existing member benefits including our education programs, events and certification program, this additional 2021 benefit will ensure CLIA agents are rewarded as our industry moves into recovery."
The CLIA Australasia Travel Agent Rewards Program will be accessible from 01 January, 2021, once payment for 2021 CLIA Membership has been processed. Further details will be provided ahead of the program's launch.
*Cruise lines subject to change. Different rewards may be applicable to Australia and New Zealand – refer to program T&Cs for full details of rewards and redemption instructions.