Bandol launches 2021's cruise season in Var Provence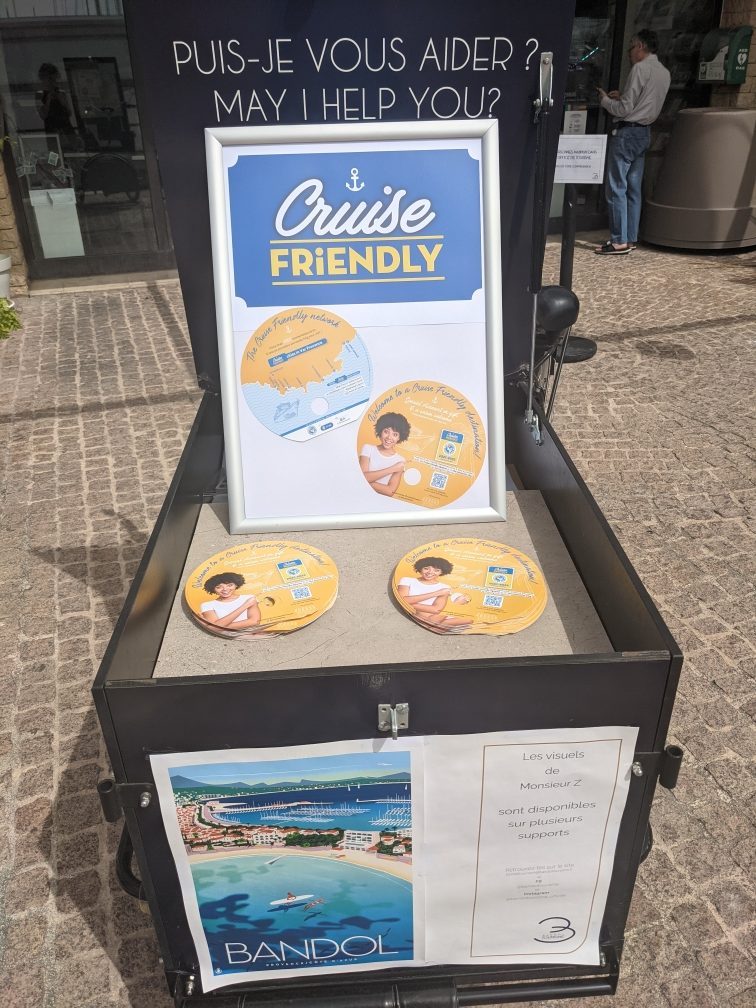 The port of Bandol has welcomed the Club Med 2, a 5-masted schooner, built in 1992 in the shipyards of Le Havre (Société nouvelle des Ateliers et Chantiers du Havre).
This stopover in Bandol of the largest sailing ship marks a late resumption of the cruise activity this year (authorized in France since June 30 following the Covid-19 pandemic) as the season in the western Mediterranean generally runs from Spring (late March/early April) to late Fall in November.
The Club Med 2 can accommodate up to 392 passengers, and carried about 100 passengers on board in reduced gauge, most of them French nationals who have discovered the main attractions of the destination.
2021 marks a gentle recovery and the timid return of cruise ships to our shores: only thirty or so calls are planned in the nine ports of Var Provence for the next coming months, representing approximately 20,000 passengers.
Whereas all the lights are green for 2022: 150 calls announced (including several inaugural calls) and nearly 200,000 passengers mostly from an upmarket clientele with higher purchasing power. The building and arrival on the market of increasingly innovative ships in compliance with the "zero emission" objective, is in line with the European Commission's ambition to make Europe the first carbon-neutral continent ("European Green Deal") by 2050.
The city of Bandol' shopkeepers are fully mobilized to welcome this targeted clientele: 69 of them have agreed to sign the "Cruise Friendly" quality charter and are committed to respecting its criterias: remain open during cruise calls, provide a warm and smiling welcome to cruise guests, speak English, and offer them a special discount or gift upon any purchase.
A dedicated website (www.cruise-friendly.com) as well as an application (under development) promotes these shopping routes with the list of all the Cruise Friendly establishments available thru geolocation.
This program, comprising nearly 800 merchants in 10 Cruise Friendly cities* of Var Provence, is attracting international fame and raising interest: the islands of La Réunion and La Martinique, and the ports of Yokohama and Sète have joined the network of Cruise Friendly destinations, and many others are considering becoming labeled Cruises Friendly cities.
A strong differentiating tool where the human element, the emphasis placed in exchanges between people from all origins and backgrounds, and the excellence of services delivered to cruise guests form the common base of a quality welcome and constitutes now the DNA of Cruise Friendly destinations. This certification has won the loyalty of cruise companies, who reprogram their calls from one year to the next, as their guests satisfaction rates increase. The same goes for the economic spin-offs, which are a real plus!
* Cruise Friendly cities in Var Provence : Saint-Raphaël, Fréjus, Cavalaire, Le Lavandou, Hyères, Toulon, La-Seyne-sur-Mer, Sanary, Bandol, Le Castellet