Cruises return to the Port of Lisbon. World Navigator, from Mystic Cruises, called Port of Lisbon, during her maiden voyage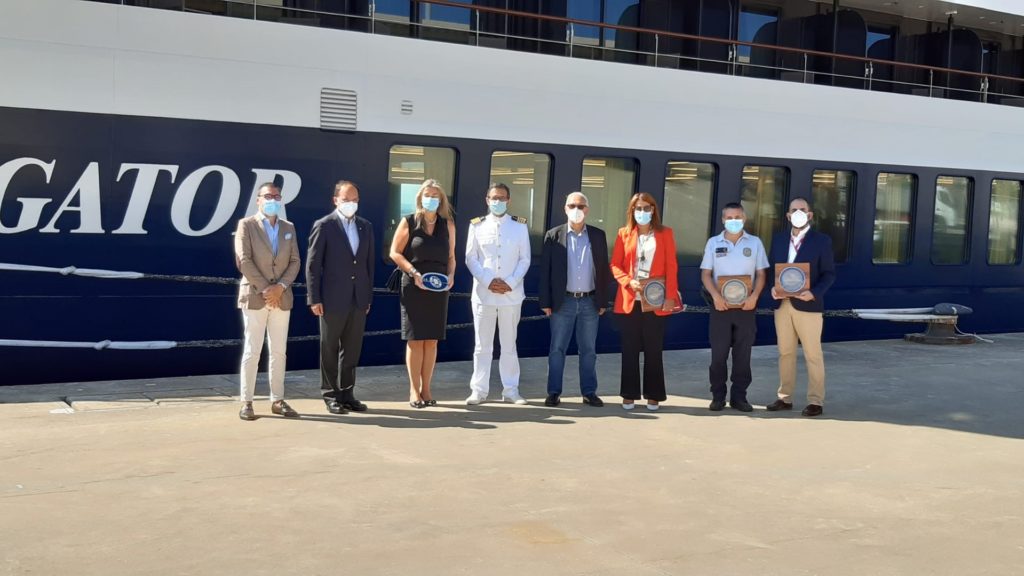 The cruise ship "World Navigator", from Mystic Cruises, called Port of Lisbon, during her maiden voyage of 11 days departing from Leixões and calls at Lisbon, Gibraltar, Formentera, Ibiza and Capri, and Piraeus, Greece.
The Port of Lisbon Authority welcomes this return of cruise activity to Lisbon, which, as of today, also foresees the calls of another 25 cruise ships by the end of September.
To make this possible, it was necessary to draw up, together with The Lisbon Cruise Terminal operator, the LCP, and the Health Authority, a health and safety Protocol, that assures all conditions to resume full operations of the Port of Lisbon in maximum security conditions, and that work in full articulation with those from the cruise companies and all the entities that intervene in the operation of the ship.
The World Navigator arrives with around 140 passengers, and around 30 passengers are expected to board at the Lisbon Cruise Terminal.
To welcome the first call of this ship, the port of Lisbon will present the Captain with the usual ceremony plaque of the occasion, in a ceremony adapted to the Covid-19 restrictions currently in force.
The World Navigator is the third cruise ship built in Portugal, in the West Sea shipyards in Viana do Castelo, with a length of 126 meters, a wide of 19 meters, a draft of 4.7 meters, 9, 300 tonnes, eight decks, including six for passengers and 86 cabins. She has a maximum capacity of 200 passengers, 117 crew and designed with the objective of improving sustainability, featuring innovative hybrid energy management technology, maximizing fuel efficiency, and consuming only one fifth of the fuel compared to conventional systems on cruise ships.