Porto Cruise Terminal hosts the inaugural call of Tui's Mein Schiff 6 and receives visit from Ponant's cruise ship Le Champlain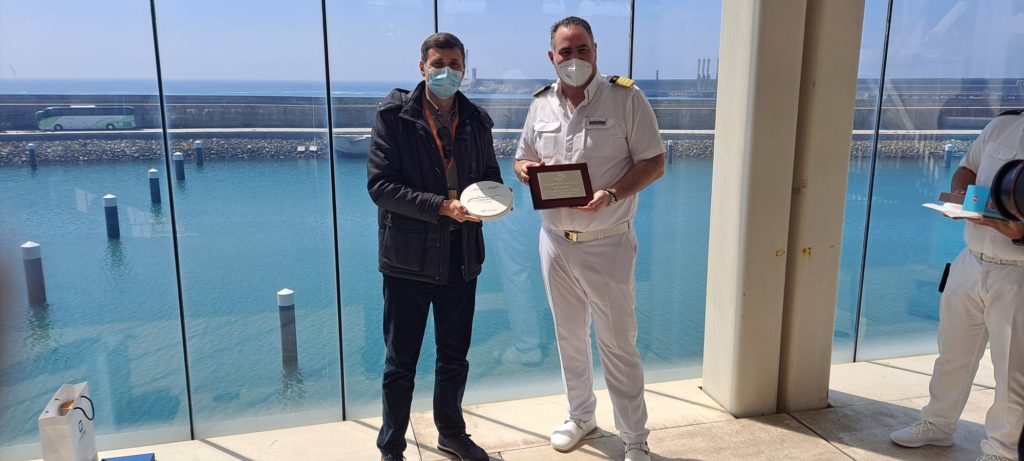 Porto Cruise Terminal welcomed the inaugural call of Tui's Mein Schiff 6 on Good Friday (April 16, 2022).
Mein Schiff 6 is on her 8 days one-way voyage from Palma de Mallorca to Hamburg, themed as "Easter" visiting Cadiz, Lisbon, Leixões and A Coruña.
The ship arrived at the Porto Cruise Terminal with 1.790 passengers on board, almost all of them of German nationality and 790 crew members.
To celebrate this special occasion a plaques exchange ceremony took place at the Porto Cruise Terminal joining Port Authorities and ship's Captain George Alevropoulos.
Mein Schiff 6 was launched in 2017 and is operated by Tui Cruises. It is 295 meters long and can accommodate on board around 2.500 passengers.
Le Champlain visited the Port of Leixões
The Port of Leixões welcomed LE CHAMPLAIN cruise ship on April 16 as part of her 8-day voyage from Lisbon to Tilbury (London), also visiting Santander, Saint-Malo and Caen. The ship arrived at the port with around 90 passengers, mainly from the USA.
LE CHAMPLAIN is operated by PONANT and is the second ship in the PONANT EXPLORERS series combining a spirit of adventure with five-star service.
Innovative and environmentally friendly equipment is combined with an elegant design and a unique atmosphere in tune with the entire PONANT universe.