Ports of Cape Verde presents Mindelo Cruise Terminal Project at Seatrade Cruise Global 2022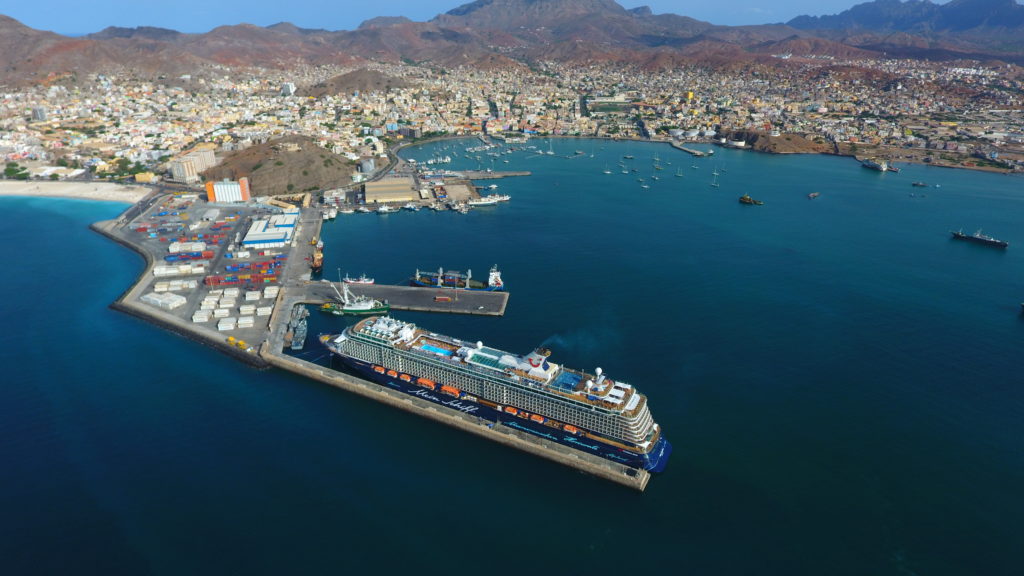 Ports of Cape Verde participated from April 26 to 28 in Seatrade Cruise Global 2022, held in Miami, Florida, where they presented the Mindelo Cruise Terminal project, whose works began last January and are expected to be completed in November 2023.
A major project that will contribute to the improvement of the conditions for the reception of ships and cruise passengers and will allow a better qualification of the Cape Verde destination.
Cape Verde's cruise tourism infrastructure, both hard and soft, is not sufficiently developed to attract more tourists. For sustainable growth, there is a need to improve the quantity and quality of tourist attractions and services that currently prevail in the archipelago, with the current hard infrastructure of the ports being considered inadequate to attract more tourists and cruise ship calls. In addition, competition from other cruise destinations has been increasing, making it a much more competitive environment than in the past.
The delegation was composed of the two members of the Board of Directors (Mrs. Eugénia Soares and Mr. Ireneu Camacho) and the Commercial and Marketing Director (Gilson Cruz). Ports of Cape Verde was present at booth number 1615, together with its partners from Cruise Atlantic Islands (Las Palmas, Tenerife and Madeira).
(MedCruise, Enapor – Ports of Cape Verde)