A new build for Pandaw – RV "Song Hong"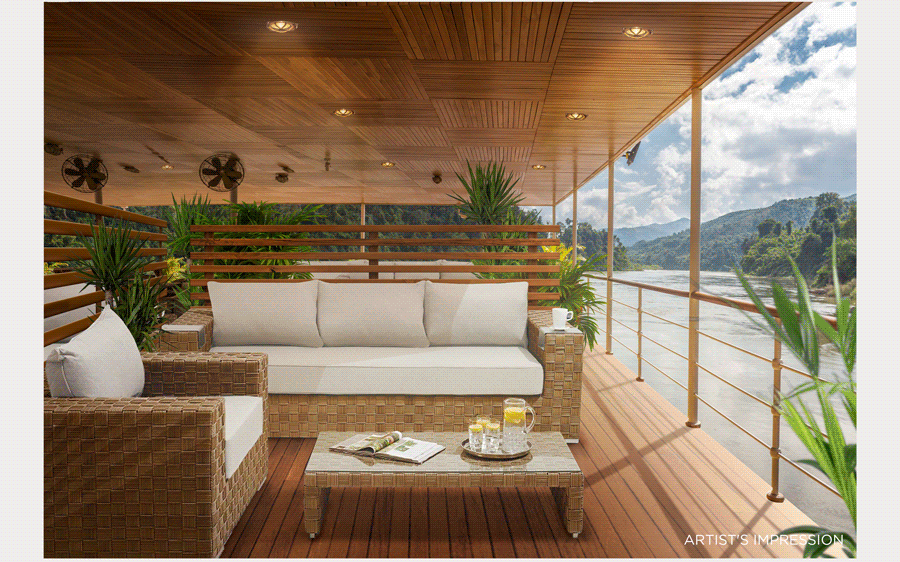 Launching in mid-2023 the RV Song Hong, which means Red River, will join the company's highly successful RV Angkor on its routing through North Vietnam's Red and Black River network from Halong Bay to the mountains beyond.
The Angkor is so popular it books out months in advance so there is a real need for a second ship on this routing.
With just ten enlarged staterooms, going a bit bigger than the classic much-loved Pandaw cabin, this expedition vessel will like all Pandaw ships have an ultra-shallow draft to enable it to cope with such tricky waterways.
Pandaw first opened on the Red River in 2015 and it has been one of the company's most successful small ship routings offering a real insight into the life and culture of North Vietnam with its amazing scenery and time spent in and around the capital Hanoi.
Pandaw founder Paul Strachan explains: "only on one of our very clever, smaller, Pandaws could we do what we do in so navigationally challenged environment as the Red River, this fits with an increasing demand from our regulars for smaller ships that can go deeper".
The new ship will be built in the region at Hai-phong, and fitted out in hardwood from sustainable forestry. It will have the usual Pandaw promenades running around the ship that are conducive to so convivial and atmosphere on board and a choice of indoor or outdoor dining, in the spacious saloon or aft deck.