New CLIA Australasia membership package offers big event benefits, Cruise360 Australasia in Sydney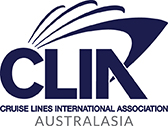 Cruise Lines International Association (CLIA) has released a mid-year membership package that opens the door to the cruise industry's biggest upcoming events – including Cruise360 Australasia in Sydney next month.
Travel agents can now take advantage of a $340 package that combines a half-year CLIA membership* with a ticket to Cruise360 Australasia on August 25, along with access to other education opportunities like CLIA's Cruise Port and Destination Virtual Showcase from July 19 to 26.
"Cruise360 Australasia is the biggest date on the cruise industry calendar and a must-attend event for any travel agent looking to capitalise on cruising's revival," said CLIA Managing Director Australasia Joel Katz. "This new mid-year membership package means agents can gain all the benefits of CLIA membership in a half-year option and also reunite with the rest of the cruise community at Cruise360 Australasia."
Cruise360 Australasia is CLIA's most important event of the year, offering a packed program of keynote presentations and panel sessions in which industry leaders will offer essential insight to help agents make the most of cruising's recovery.
The event includes an extensive Cruise360 Trade Show, while a new industry-wide welcome cocktail party on the night of Wednesday August 24 will provide a chance to celebrate cruising's return with industry colleagues.
Other upcoming events include the popular Cruise Port & Destination Virtual Showcase which gives travel agents practical insight into top cruise destinations around the world. Presented as a week-long webinar program from July 19 to 26, the showcase will offer presentations from 12 CLIA Executive Partners who will provide essential information to ensure cruise clients get the most from their visits.
*Mid-year package offers membership to December 31, 2022, but does not include enrolment into the 2022 CLIA Travel Agent Rewards Program.