New MedCruise Secretary General announcement. MedCruise announces today the appointment of Mr Nicky Guerrero as its new Secretary General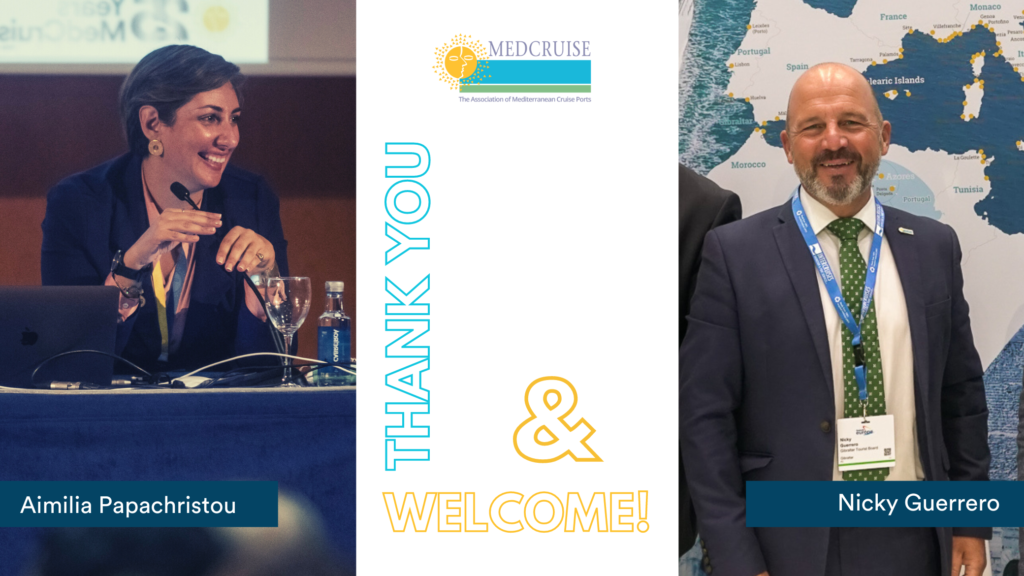 MedCruise announces today the appointment of Mr Nicky Guerrero as its new Secretary General, effective January 1st 2023.
MedCruise President Ms Figen Ayan states:
"In my capacity as President of MedCruise, our Board of Directors, our secretariat, our port members and associate members would like to express our sincere gratitude for the excellent work, dedication and passion that Aimilia Papachristou has carried out over the years in her position as Secretary General of the MedCruise Association.
The MedCruise Family wishes Beautiful Aimilia all the best in her new endeavours.
Since Aimilia's announcement to move to another position in the maritime industry, I made the matter of her replacement an important and key matter while the activities of MedCruise were continuing at full speed.
I have evaluated many profiles and wanted to find a fit which would be an excellent choice beyond my mandate, and I finally came to a common understanding with Mr Nicholas Guerrero.
Nicholas, alias Nicky has been in the tourism and cruise industry for many years. He used to be one of our active board members, speaks several languages, has an excellent connection with the Secretariat but most importantly, loves the Association because he also sees its amazing potential in our vibrant cruise industry.
I would like to warmly welcome Nicky to our family and hereby share his bio and picture (for those of you who don't know him) and strongly believe that the transition will be extremely smooth, given the above and his experience".
Nicky Guerrero bio:
Nicky was born, raised and educated in the British Overseas Territory of Gibraltar and is a graduate of the University of Brighton, UK. In his career he has worked in the hotel, hospitality and tourism industry and in 1997 joined the Gibraltar Tourist Board, where he carried out the roles of Product Manager and Sales and Marketing Manager. Nicky was then Chief Executive of the Gibraltar Tourist Board for the latter half of his time there, before retiring after twenty four years at the Board in 2021.
The Chief Executive's role included an extensive programme of marketing the destination outside of Gibraltar. Other tasks included liaising with the airline industry, including route development and working extensively with the cruise industry.
Nicky held the post of Director for Events and Partnerships on the Board of Directors of MedCruise, the Association of Mediterranean Cruise Ports. In the past, Nicky has represented Gibraltar at the International Cruise Summit and at all Medcruise and Seatrade events, including Seatrade Global in Miami, USA for the last 24 years.
Nicky is widely known and respected in the cruise, airline and tourism industry at all levels. He is now an independent consultant and specialises in the cruise industry, airline industry and has extensive experience in event management. Having had experience in broadcasting, one of his many strengths includes that of presenting and moderating events and discussion panels, as he has done on many occasions for MedCruise and Seatrade.
Nicky is a keen commercial aviation enthusiast and enjoys many extracurricular activities, including amateur dramatics. He is fluent in English and Spanish and is highly competent in French.