Business Publishing Group walks the red carpet at CLIA Awards 2023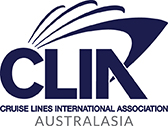 Business Publishing Group will join the cruise industry's biggest night of celebration next year as Media Partner for the 20th Cruise Industry Awards, hosted by Cruise Lines International Association (CLIA) Australasia.
The publisher of Travel Daily, Cruise Weekly and TravelBulletin will carry all the news and photographs from the big night on 11 March when the award winners are announced at a gala event at the Big Top, Luna Park, in Sydney.
CLIA Managing Director Australasia Joel Katz said the industry was delighted to be working with Business Publishing Group to celebrate the achievements of CLIA's Australasian community.
"This year's awards will help honour the determination and tenacity of Australian and New Zealand travel agents who have worked so hard for our industry's revival," Mr Katz said. "Business Publishing Group titles have been huge champions for the travel agent community throughout the toughest times, and we look forward to celebrating with them as we mark cruising's renaissance."
Business Publishing Group's Publisher Bruce Piper said it was an honour to support the cruise industry's night of nights once again. "We are proud of our long association with CLIA Australasia, and it's so great to be able to be part of this major event as the industry continues its recovery," he said.
Eighteen award categories will be judged at this year's awards, including 11 open to self-nomination or peer-nomination. For more information visit CLIA Cruise Industry Awards.