Cruise360 Australasia heading to Brisbane in 2023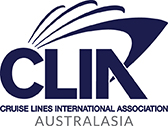 The Southern Hemisphere's biggest annual cruise industry event will make its long-awaited debut in Queensland next year when Brisbane hosts Cruise360 Australasia for the first time.
Cruise Lines International Association (CLIA) Australasia has announced Cruise360 will be held at Brisbane's Royal International Convention Centre on Thursday September 7, 2023, preceded by a welcome cocktail party on Wednesday September 6. Super-earlybird tickets are now available.
The event will bring together hundreds of industry representatives from across the CLIA community, including travel agents, cruise line representatives, ports & destinations, industry suppliers and CLIA Executive Partners.
CLIA Managing Director Australasia Joel Katz said it would be the first time the event had been held outside Sydney.
"Queensland has become one of our region's most popular cruise destinations and the opening of the new Brisbane International Cruise Terminal has made the city an important international cruising hub within the South Pacific region," Mr Katz said. "Brisbane's significance will only increase as it prepares to host the 2032 Olympic Games, so we're delighted that Cruise360 Australasia will be a part of the city's tourism evolution."
Queensland Tourism Minister Stirling Hinchliffe said: "Queensland has the lifestyle visitors love and more ports and anchorages than anywhere else in Australia with great access to world-class destinations and tourism experiences for passengers to explore."
"Before Covid, cruise ships contributed around $1 billion to our visitor economy and we're keen to see that grow as more ships commit to home porting and local provisioning in Queensland," Mr Hinchliffe said.
"I can't think of a better place than Queensland for Cruise360 to navigate the industry's many opportunities on our green and gold runway to the Brisbane 2032 Olympic and Paralympic Games."
Brisbane Lord Mayor Adrian Schrinner said attracting the conference reflected Brisbane's status as a premier cruising hub in the South Pacific.
"Brisbane has been in hot demand since cruising returned," he said. "The Port of Brisbane's new International Cruise Terminal is expected to welcome more than 80 cruises next year.
"We look forward to welcoming hundreds of delegates when they dock in Brisbane for the first time for Cruise360 Australasia.
"Brisbane offers an unrivalled experience, from world-leading facilities like the Royal International Convention Centre and global hotel brands to burgeoning precincts and an enviable outdoor lifestyle.
"Events like these bring business to Brisbane with positive flow-on effects to our city's local suppliers, hotels and restaurants."
Brisbane had previously been scheduled to host Cruise360 Australasia in 2020 ahead of the opening of the Brisbane International Cruise Terminal at Luggage Point, though the event was cancelled in the early stages of the pandemic.
Tickets to Cruise360 Australasia 2023 are available exclusively to CLIA members, with super-earlybird rates of $220 per person available up to 31 January 2023. Groups of 10 or more will save an additional 10%.
Visit Cruise360 Australasia for tickets and information.